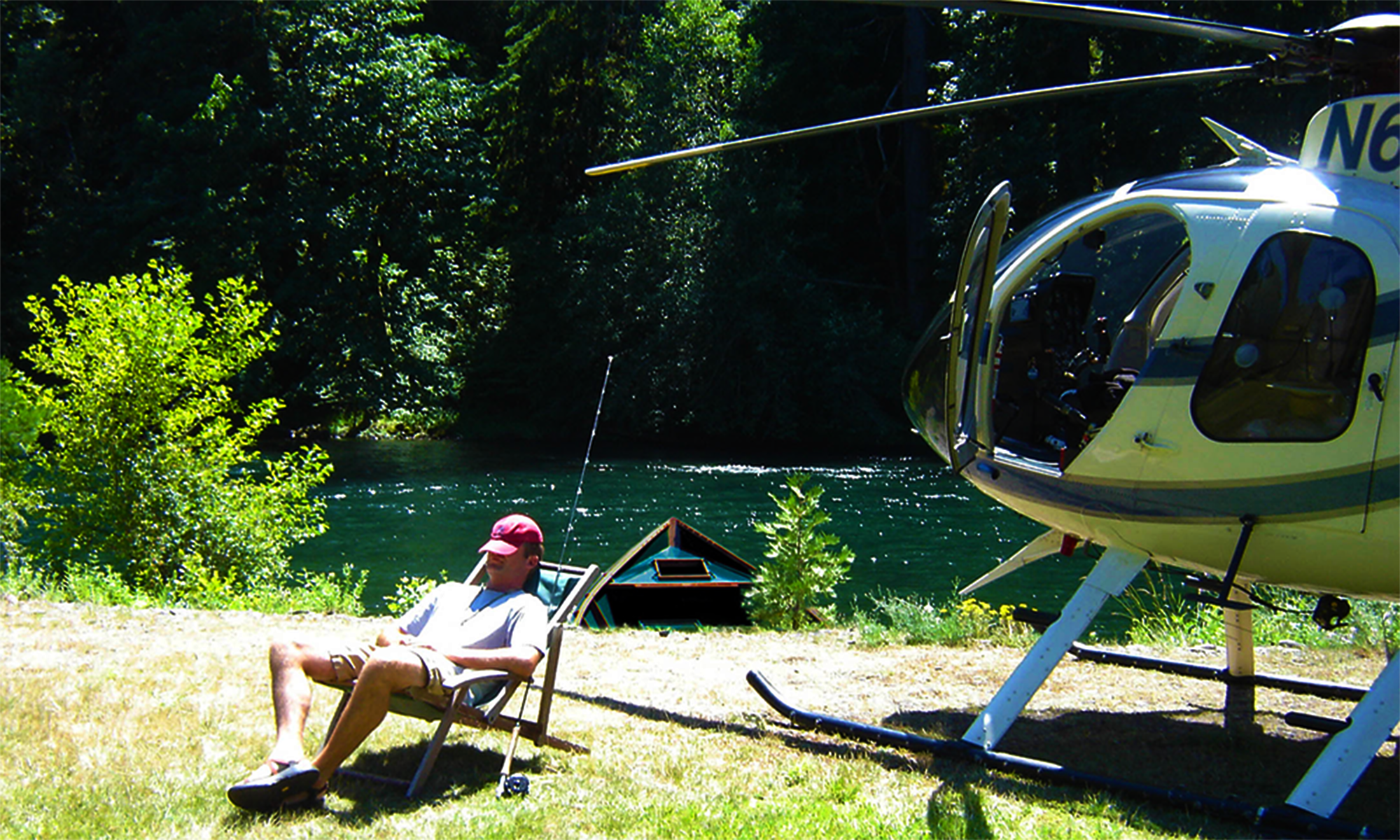 AIR WATER ART
[ AWA, llc ] was formed to manage the diverse services we provide to our customers. Our DBA's, Flycorp, Outdoor Ventures and Grubfiti Design were divided and branded to provide an outlet for each unique service.
MEET ROBB GRUBB
With a rich and diverse background of commercial helicopter flying, river guiding / training and graphic design behind him, Robb is a capable, responsible and experienced service provider. First and foremost, he enjoys his work, which is step one in giving his customers a safe, creative, cost effective and great customer experience.
When learning a new skill, it is imperative that your Instructors are well versed in proper teaching techniques. Knowing how to fly a helicopter, row a boat or tie a knot is only part of the skills a teacher must have. Delivering the new skill to the student in an efficient, thorough and clear manner is a key element in your training. Robb has over 25 years experience in the river and aviation environment. He is an FAA Certified Flight Instructor with 1500+ hours of flight instruction given in various aircraft and has been training private and guide level river students since 1992.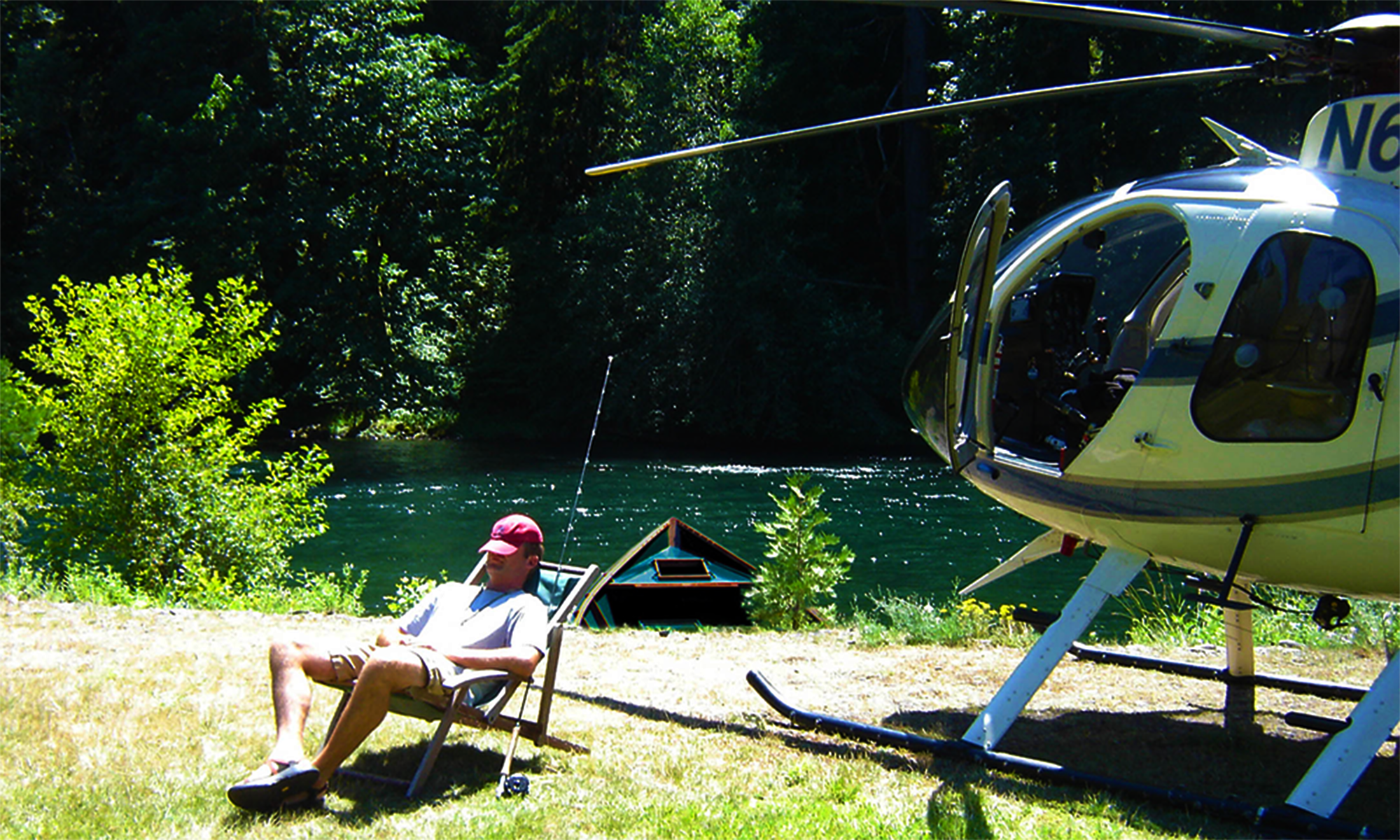 SCHEDULING
When considering learning advanced flying techniques, scheduling a pilot certification, learning to row or paddle a boat or needing creative design or branding services, please inquire well in advance of your needs. Remember, Robb is a "one man army" and proactive scheduling is essential to your overall service experience.
Your optimal times for scheduling are:
• River Training: Fall, Late Winter, Early Spring
LEGAL DISCLOSURES
AWA is a limited liability company registered in the state of Oregon. AWA, llc business policies and procedures apply when conducting business with the public or agencies. If company policies contradict specific agency rules or regulation, the agency system will prevail.
AWA, llc / Robb Grubb conducts commercial helicopter pilot, designated pilot examiner and flight instructor aviation activities in accordance with Federal Aviation Regulations.
COPYRIGHTS / TRADEMARKS
This web site contains written material, procedures and systems copyrighted or trademarked by William Blair and Robert Grubb.
Copying, photocopying, transferring, duplicating, storing, retrieving from any data storage system (physical or electronic), or using information published on this web site is expressly prohibited unless authorized in writing by the author. Unauthorized use and / or access may be deemed copyright, trademark and / or patent infringement and is punishable by law and cause for civil suit.
PHOTO / DESIGN CREDITS:
Website design and layout by Robb Grubb and Grubfiti Originals.
Copyright AWA, llc / Robb Grubb 2022.
Uncontrolled document as of 0704221606.
USFS / BLM RIVER PERMIT INFORMATION
Outdoor Ventures is an assumed business name of AWA, llc. and its Guide / Instructors are permitted by the US Forest Service to operate on the Willamette and McKenzie Rivers in the Willamette National Forest and by the BLM on the Rogue River.
Guide / Instructors are licensed and insured by the State of Oregon according to law. AWA / Outdoor Ventures provides services on a non-discrimination and equal access basis. This institution is an equal opportunity provider.
In accordance with Federal law and U.S. Department of Agriculture (USDA) civil rights regulations and policies, this institution is prohibited from discriminating on the basis of race, color, national origin, sex, age, disability and reprisal or retaliation for prior civil rights activity.
This includes discriminating against yellow, black and / or chocolate labrador retrievers when they are being utilized as professional bow puppies.
Minors (under age 18) who wish to utilize AWA / Outdoor Ventures services must be accompanied by their parent or legal guardian.
The actual use of AWA / Outdoor Ventures services and systems is deemed understanding and assent to its business policies, rules, operating methods, practices and standards, which will be treated as binding commitments.
There are no warranties which extend beyond the description on the face hereof. A client or student's mere dis-satisfaction with AWA / Outdoor Ventures or its Guides, Instructors or partners services does not mean our service is defective.
Persons with disabilities who require alternative means of communications for program information (e.g., Braille, large print, audio tape, American Sign Language, etc.) should contact the responsible State or Local Agency that administers the program or USDA's TARGET Center at (202) 720-2600 (voice and TTY) or contact USDA through the Federal Relay Service at (800) 877-8339. Additionally, program information is also available in languages other than English.
To file a complaint alleging discrimination, complete the USDA Program Discrimination Complaint form, AD-3027, found online at http://www.ascr.usda .gov/complaint _filing_cust.html, or at any USDA office or write a letter addressed to USDA and provided in the letter all of the information requested in the form. To request a copy of the complaint form, call (866) 632-9992. Submit your completed form or letter to USDA by: (1) mail: U.S. Department of Agriculture, Office of the Assistant Secretary for Civil Rights, 1400 Independence Avenue, SW, Washington, D.C. 20250-9410; (2) fax: (202) 690-7442; or (3) email: [email protected].