AWA BRAND PRODUCTS
AWA Brand products can be purchased online at Red Bubble or Cafepress. These product websites produce high quality designs and usually ship within the week. Enjoy custom logos and creative designs on tee-shirts, hoodies, posters, stickers, coffee mugs, pint glasses and more!
•
Click on the links below to shop for custom AWA Brand designs and products: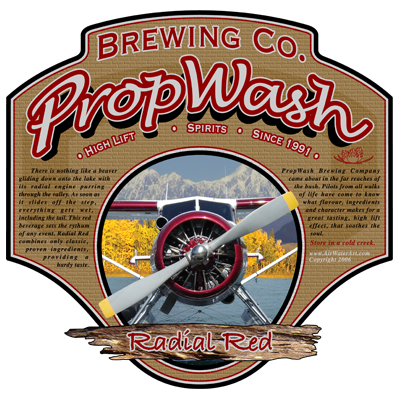 Propwash Brewing Company came about in the far reaches of the bush. Pilots from all walks of life have come to know what flavour, ingredients and character makes for a great tasting, high lift effect that southes the soul. "Store in a cold creek".